What is Growtherapy World?
Grow with us, stay connected to the latest resources, and help 'make world better'!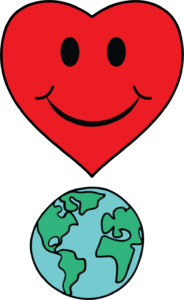 Growtherapy is an independent child and adolescent mental health and wellbeing project created to 'Make World Better!'
We are committed to building adult capacity to support struggling children and young people by sharing information, training, and resources that are:
THE BIG IDEA: You don't have to be a therapist to be therapeutic.
You don't have to be an expert to be helpful to children and young people in distress (although experts and therapists are more than welcome!) The resources here are all easy to understand as well as being informed by research. Oh and nearly everything is FREE!
THE BIG QUESTION: Is it helpful?
If it's helpful or useful then it is worth sharing – regardless of whether it is in the 'right-sized' box. Growtherapy is trans-disciplinary and trans-theoretical by design. That means information and resources shared are drawn from many different ways of working and helping. Growtherapy is a dogma-free zone!
THE BIG BELIEF: People are doing the best they can.
Kids, families, and staff are not 'challenging' or 'struggling' because they choose to be. Life can be challenging and we all respond to difficulty and distress in the best way we know how to at the time. Growtherapy shares information and resources that are trauma-informed and grounded in a social-justice perspective. With support, everyone has the potential to know better and do better, and that makes the world better!
Check out our library of FREE online trainings from all over the world!
Growtherapy World is constantly searching the world for free trainings to share with you so you can spend more time learning and less time hunting and gathering. See the latest 10 additions below or visit the LEARN page to see them all – there's over 250 to explore with more being added all the time! You can search by topic or by audience so whether you are a parent, work in a school, support families, or already a specialist in the field Growtherapy World has you covered 🙂
Rambles, rants, & raves in the world of child & adolescent mental health & wellbeing!
Growtherapy World is all about reflection, dialogue, and discovery. Read a ramble to stimulate reflection; read a rant to engage in some dialogue; or read a rave to discover a new idea or resource. We would love to hear your thoughts and responses in the comments.