This 'rave' is all about resourcing you to start using non-violent communication (NVC) and your first response may be "what the heck is that?" Or even "what lefty snowflake fresh nonsense is this?!" NVC is a skill and way of relating that can be learned by anyone and will completely change (for the better) the quality of your relationships with everyone – including children and young people. Also known as 'compassionate communication', the purpose of NVC is to strengthen our ability to inspire compassion and to respond compassionately to others and to ourselves. It's a little bit like learning assertive communication but with more kindness, reflection, and insight thrown in the mix. This 5 minute video summary from BigIdeasGrowingMinds explains and introduces the fundamentals really well.
Parenting with NVC
So now that you know what it is, time to read 'The Heart of Parenting: Nonviolent Communication in Action' by Marion Badenoch Rose, Ph.D. It is an 8 page PDF and free to download through the link (you don't even have to sign up or subscribe to anything). I know 8 pages may seem like a lot but it is 8 pages that has the power to improve your relationship with your children (and everyone else) for the rest of your life! The big idea is that when our child says or does something we don't like, we have four options:
1. Blame ourselves—"I'm a bad parent, it's my fault she's like this"
2. Blame them —"You are so selfish"
3. Connect to our feelings and needs—"I feel disappointed, because I need recognition for the effort I've made"
4. Guess their feelings and needs—"Are you feeling reluctant because you are wanting to make your own choices?"
Option 1 and 2 tend to be the default for most of us. Unsurprisingly this leads to us feeling bad, our kids feeling bad, or both. These 8 pages are all about getting out of the cycle of blame (whether them or us) and communicating authentically and with compassion (with them and with ourselves).
NVC Communication Flow Chart
Now if you need help remembering all of that, here is a handy compassionate communication flow-chart to check yourself before you wreck yourself (i.e. make worse your relationship with a child or young person).
Step 1: Check-in with yourself first. What is going on? Have you been triggered in some way? What baggage do you bring to this situation?
Step 2: Are you in a state where you want to collaborate and cooperate and problem-solve or do you want to punish, lash-out, or 'make them pay'?
Step 3: What might be going on for them? How can I communicate with compassion and understanding about what is happening for them and for me?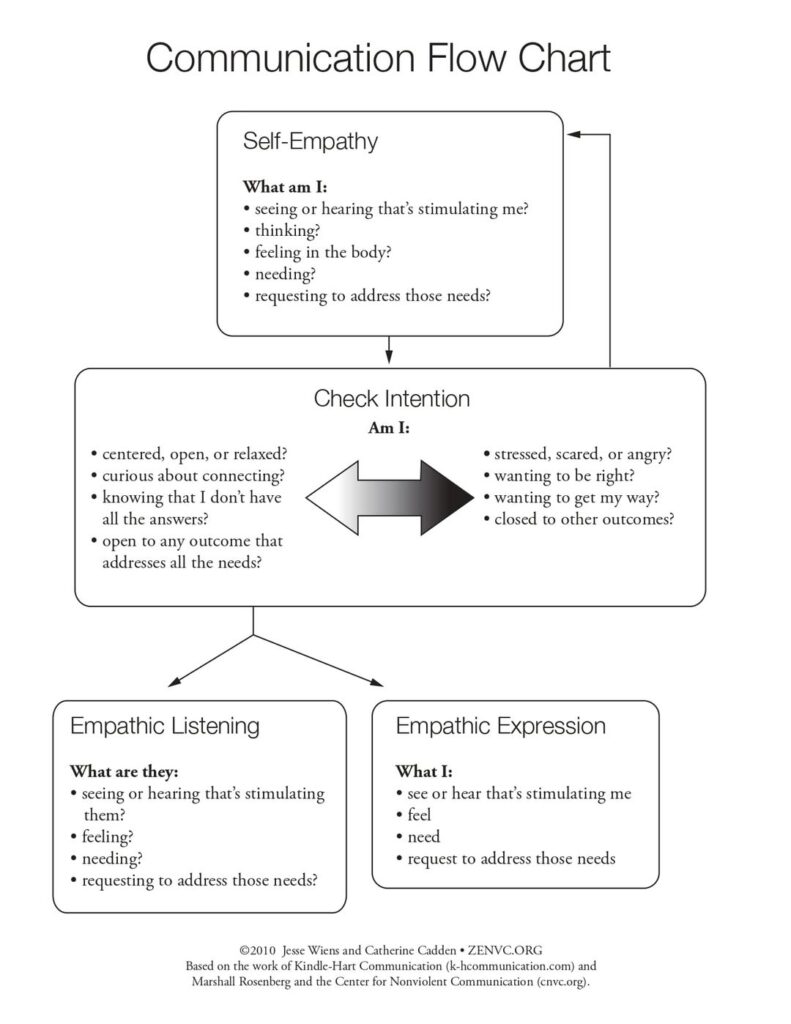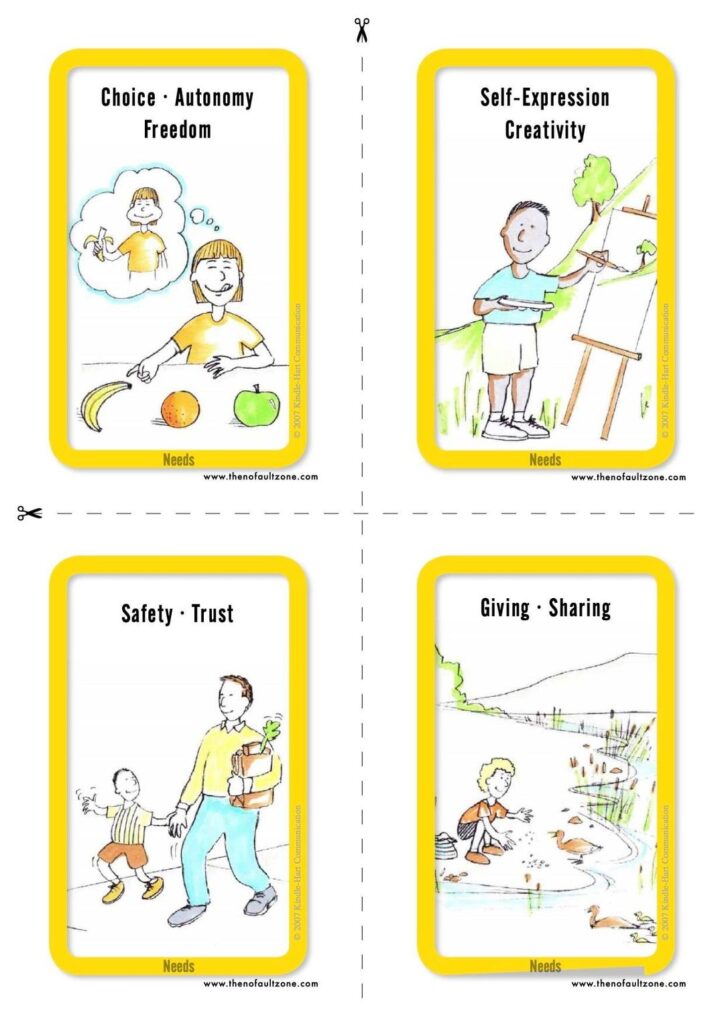 Feelings and Needs Cards
This is a great FREE resource for helping children and young people communicate how they are feeling and to reflect and share what the need/s underlying those feelings are.
So far I've been talking about how adults can use non-violent communication (NVC) to improve their relationships but what about helping kids and young people to communicate better and improve theirs? This image comes from a free set of Feelings and Needs cards created by the No Fault Zone. This is a great FREE resource for helping children and young people communicate how they are feeling and to reflect and share what the need/s underlying those feelings are.
NVC for Kids: Giraffe Juice Book
Another great resource for sharing NVC with kids can be found over at Giraffe Juice. Giraffe Juice is a book about NVC (non-violent communication) written for children and young people. You can buy it on Amazon or you can get it for FREE by visiting the site! You can also download an audio book version, and an accompanying workbook all for free too!
"Giraffe Juice is a whimsical story that offers 4 simple steps for transforming bullying and family tension into harmonious relationships."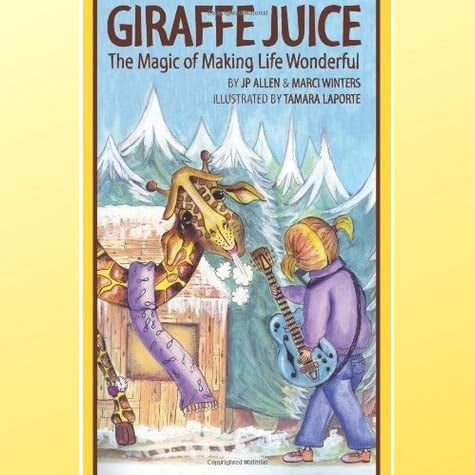 Teaching NVC to Young People
And now for the final FREE RESOURCE! Actually, this is what started me off on an NVC tangent in the first place – the search for a resource for teaching NVC to teens. I wanted to know how to make such a powerful way of being in the world and with each other into an accessible skill for young people.
And I found this! "COURAGEOUS COMMUNICATION a Nonviolent Communication Curriculum" is a 10 session program which was created by Peggy Smith for use with incarcerated men – and it is a perfect fit for reluctant teens. Best of all? The whole program can be downloaded as a PDF for free! YAY!